L'Encantada Domaine Lassalle 1989 (Cask #70)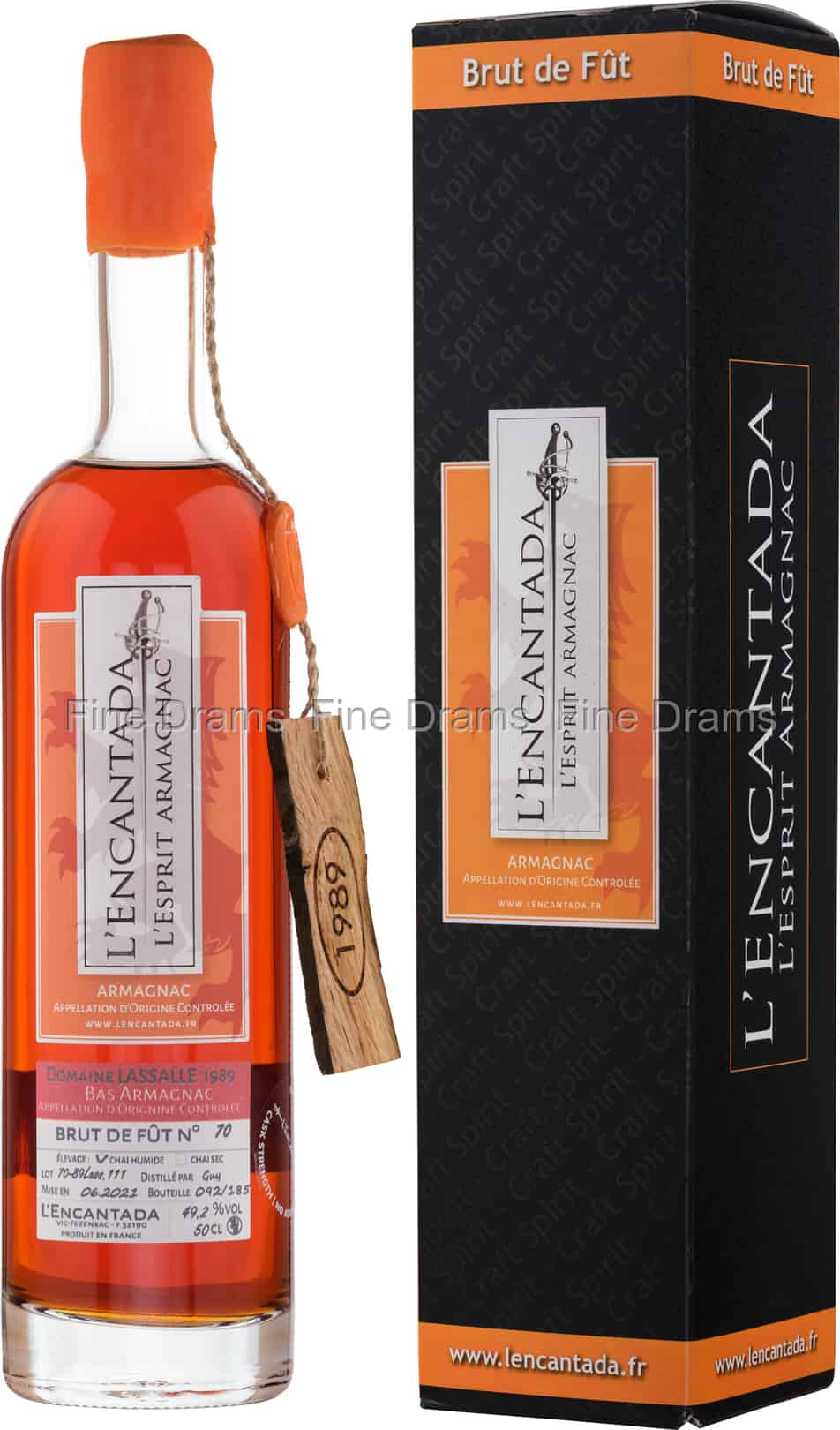 L'Encantada Domaine Lassalle 1989 (Cask #70)
L'Encantada are known for bottling some of the finest, and rarest examples of Armagnac in the business. This 1989 Bas Armagnac is amongst the best they've picked out.
A single vintage, single cask, single estate Armagnac distilled from Ugni Blanc grapes. Lassalle stopped distilling in 1992, so this is amongst their very final vintages – a truly Armagnac rarity. The spirit matured until June 2021, and was aged in a humid cellar.
This spirit offers notes of peaches, plums and apricots, joined by subtle cola cube candy, liquorice, peppery spice, jam on toast, vanilla, baking spices, sweet cedarwood and fragrant French oak.
Bottled at a warming 49.2%, this is a well structured and flavoursome dram.
No more than 185 bottles were produced.
Style
Body

5

Depth

4

Smoke

0

Sweetness

3
Character
Liquorice root

Peach

Plum

Spice

Vanilla