La Maison du Rhum Rhum de Trinidad & Tobago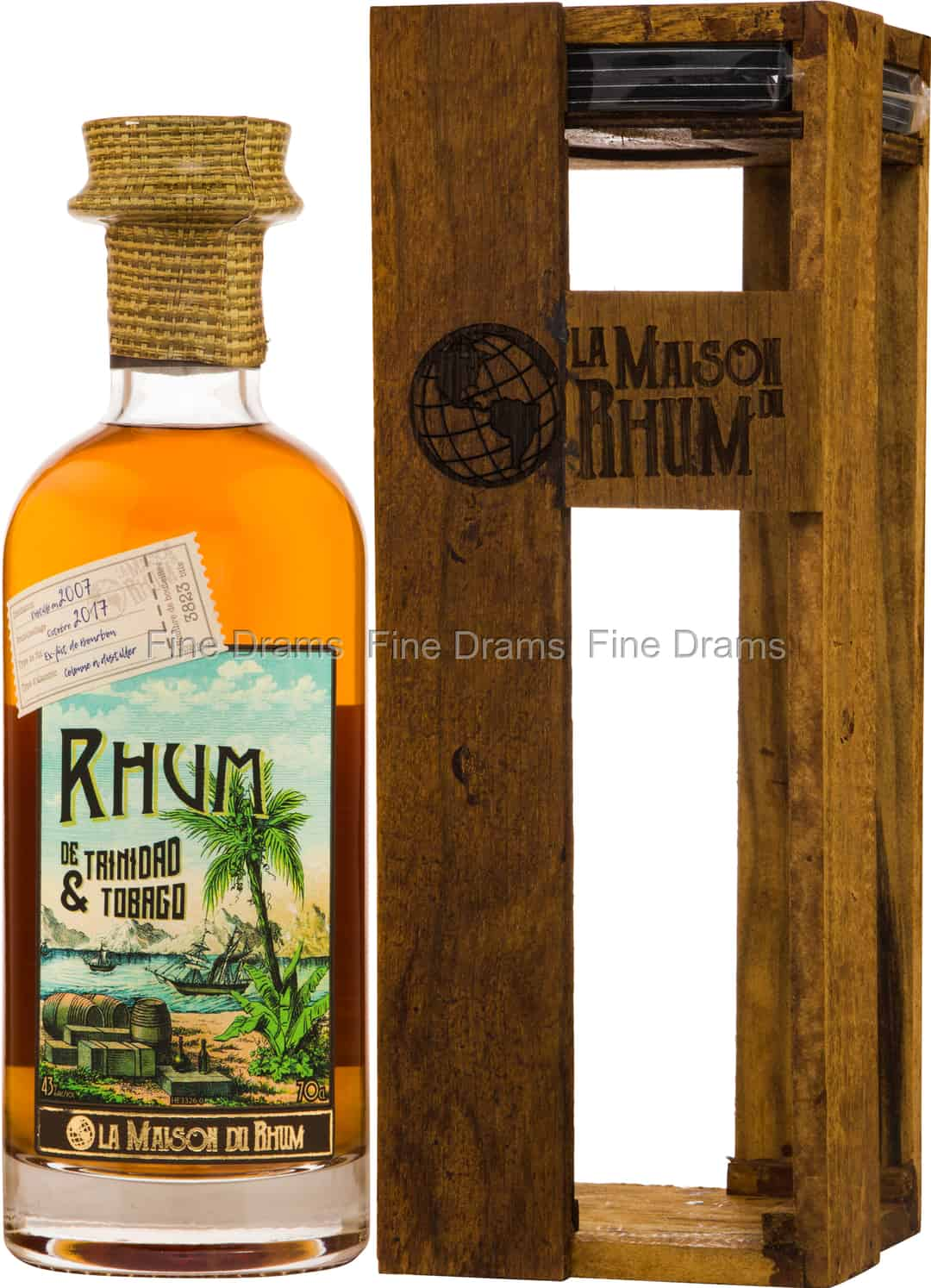 La Maison du Rhum Rhum de Trinidad & Tobago
Another terrific single origin rum from La Maison du Rhum.
This time round they've picked a rum from Trinidad and Tobago. A 2007 vintage, this rum was likely produced at the Angostura distillery.
This rum is made from molasses, and has been distilled in column stills. The spirit has been aged for 10 years in former Bourbon barrels, developing an excellent depth of flavour.
The bottling delivers flavours of bananas, mangos, pineapple, vanilla, oak, coconut flakes, cream, honey, dark sugar, woodspice, milk chocolate and cedarwood.
The bottle is beautifully presented in a wooden box, designed to look like a cargo case!
Style
Body

3

Depth

3

Smoke

0

Sweetness

4
Character
Banana

Mango

Oak

Pineapple

Vanilla