La Favorite Revière Bel Air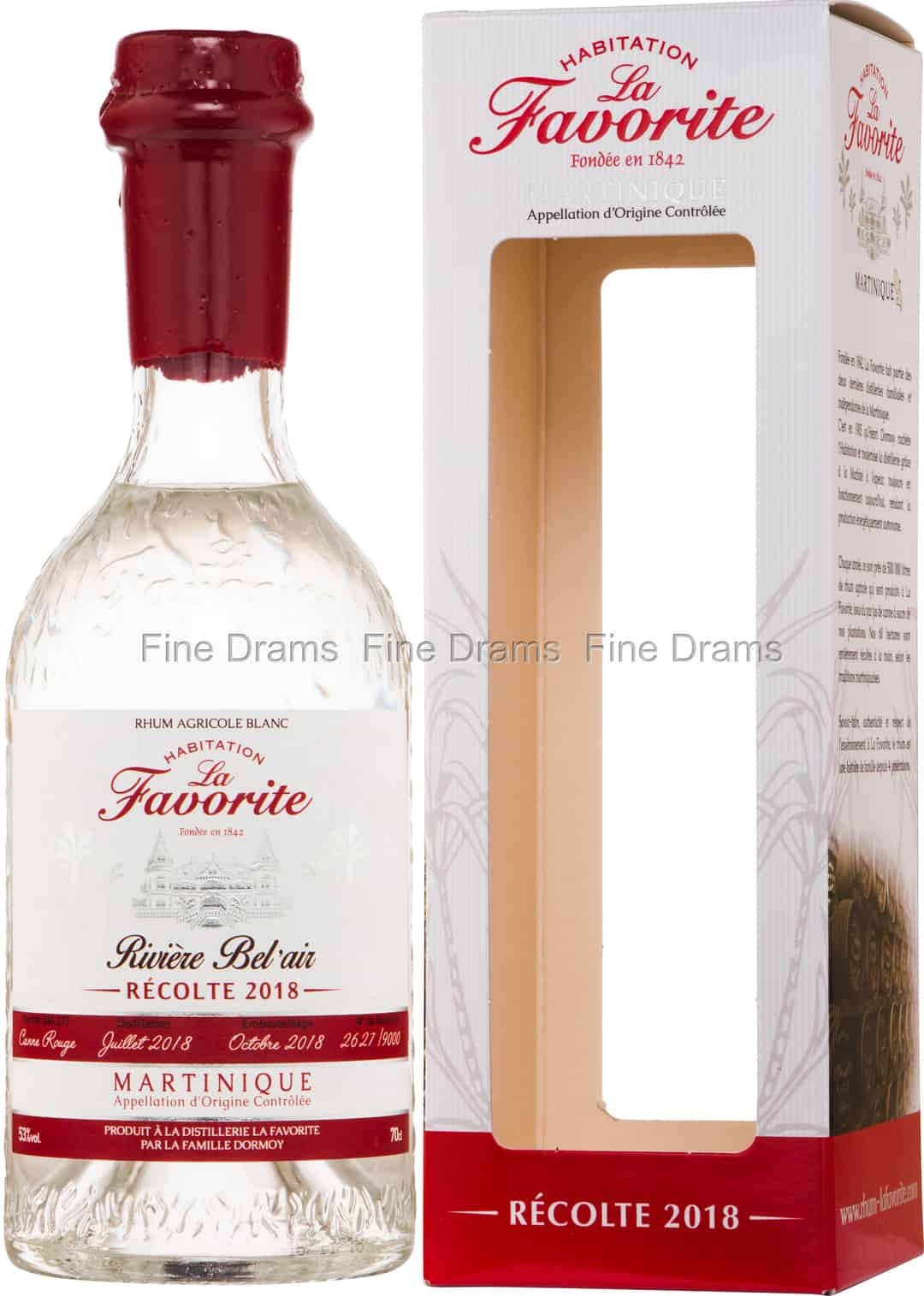 La Favorite Revière Bel Air
A tasty unaged rum from Martinique distillery La Favorite.
This distillery is lesser known than some on the island, and is found outside the gates of Fort de France, Martinique's capital. The distillery was founded in 1842 and has a distinctive twin-turreted mansion on the estate.
Made with the fermented pressed juice of the sugar cane, this is a classic Rhum Agricole. This is the 2018 edition, distilled between July and October of that year.
The rum serves up drying Agricole flavours of lime rind, fresh cane, grassy sweetness, powdered white sugar, slight flint, white peach and flowers.
Bottled at a powerful 53% ABV, this ensures the flavours of this rum will be assertive in even the most complex cocktail.
Just 9000 bottles of this rum were produced.