Glentauchers 2007 (Bottled 2021) - Gordon & MacPhail (Distillery Labels)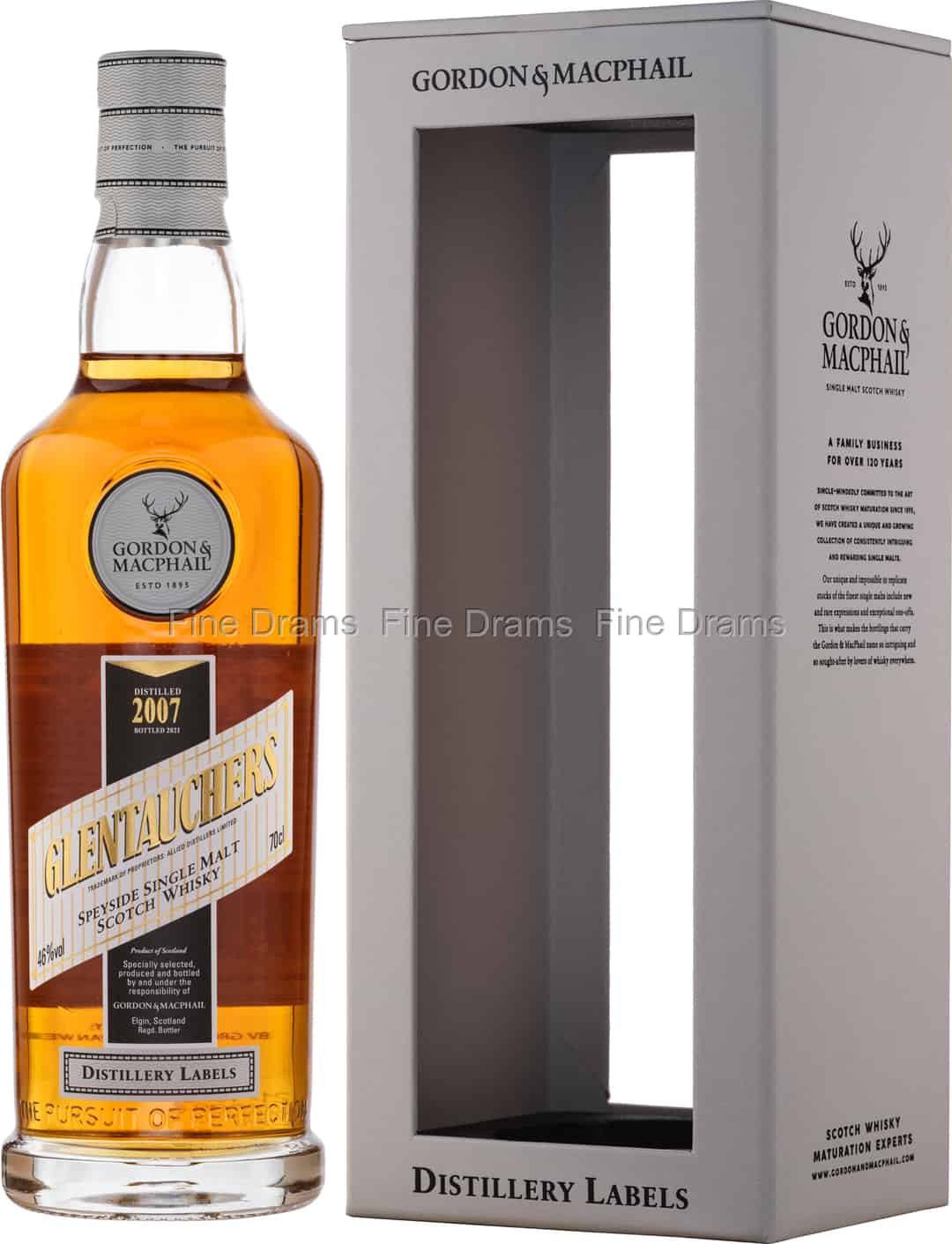 Glentauchers 2007 (Bottled 2021) - Gordon & MacPhail (Distillery Labels)
A wonderfully retro bottling of Glentauchers from Gordon and MacPhail's distillery labels series.
This dram is a 2007 vintage that has been aged until 2021, and bottled with an ABV of 46%.
Cask varieties remain a mystery with this bottling, though the profile suggest some Sherry influence.
The dram offers clean flavours of apples and apples, lemon zest, stone fruit, dates, clean wine, vanilla, warm malt, waxy orange rind, silky caramel sauce, peppery oak, honey on toast and nutmeg custard.
An impressive whisky which is very faithful to the Glentauchers house style.
Style
Body

3

Depth

4

Smoke

0

Sweetness

2
Character
Apple

Malt

Peach

Pear

Vanilla