Georgia Moon Corn Whiskey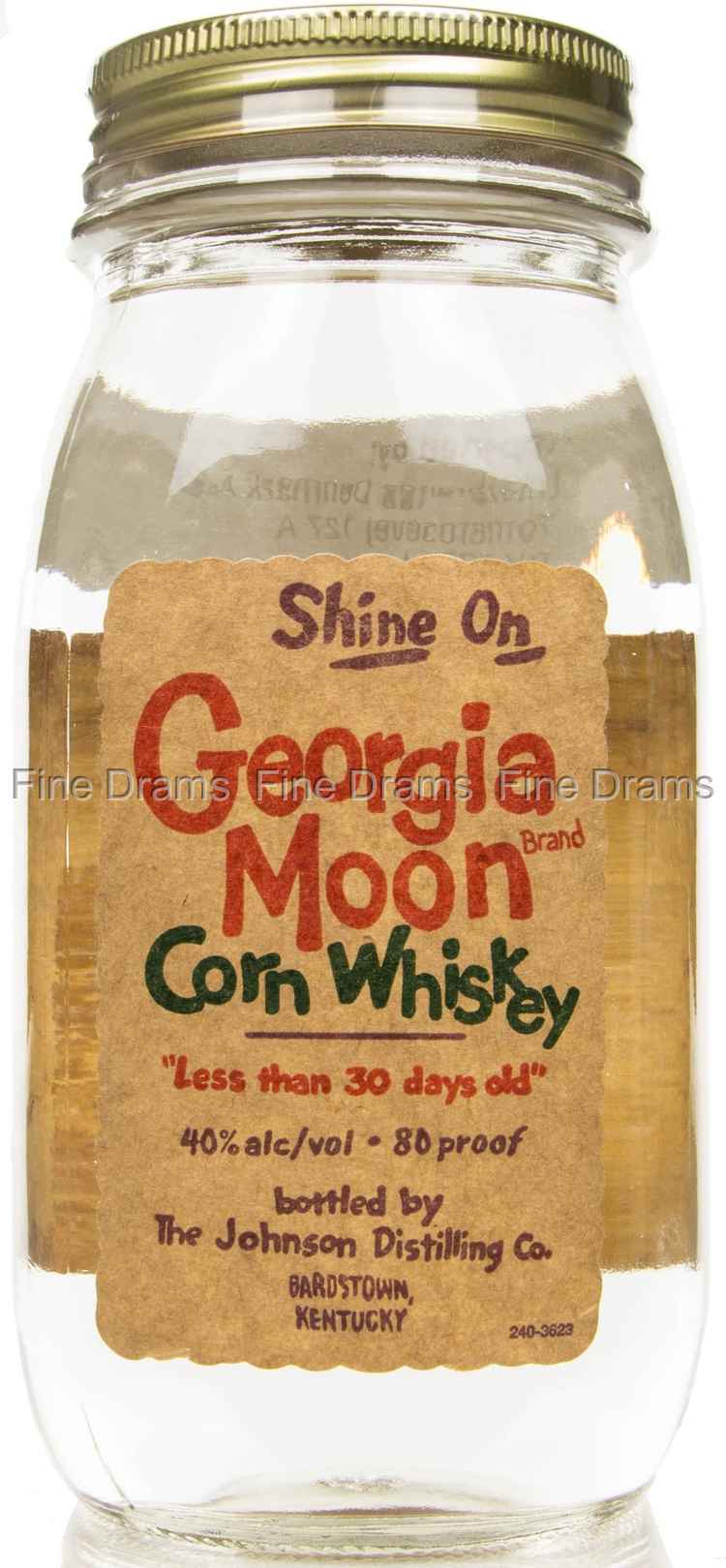 Georgia Moon Corn Whiskey
An interesting clear whiskey from The Johnson Distilling Company from Bardstown, Kentucky. This is a throwback to the days of illicit moonshine distillation, under the light of the Georgia Moon.
Produced from at least 80% corn, the spirit is aged for less than 30 days.
The spirit is bright and spritely, with a nice funky grassy note, and plenty of bright sweet corn flavours.
With its eye-catching mason jar bottle, and clean palate, this would be a great option for bartenders who want to add a little something different to their collections.