Emperor Private Collection Château Pape Clément Finish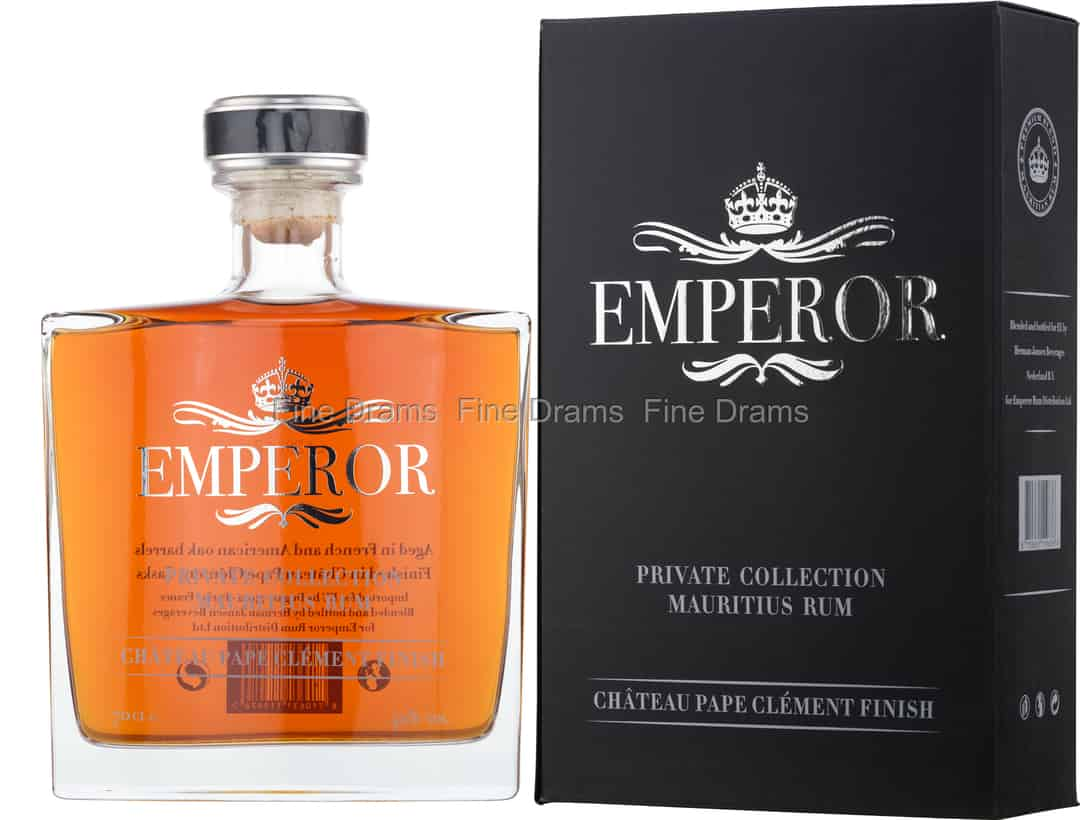 Emperor Private Collection Château Pape Clément Finish
Named after King George V, the Emperor of Britain's colonies, this is a rum fit for a king!
The spirit is produced on the island of Mauritius, this is a rhum Agricole, made using the fermented juice of the freshly squeezed sugarcane. The style of rhum is known for being a little more grassy and fragrant compared to those made with molasses.
For this rum, Emperor have selected some old spirits from around the island and blended them together, before aging them for another five years in French and American oak barrels. They then finished the spirit in casks that previously held Château Pape Clément Bordeaux red wine. Château Pape Clément is one of the oldest and most highly esteemed vineyards in the region.
The final result is an extraordinarily rich rum, which serves up notes of sweet exotic fruits, red berries, caramel, toasted oak, slight coffee, spice, stewed apricots, grassy cane, jam and faint woodsmoke.
A magnificent finished rum, absolutely packed with complexity.
Style
Body

3

Depth

4

Smoke

0

Sweetness

4
Character
Cherry

Oak

Pineapple

Raspberry

Toffee