David Gin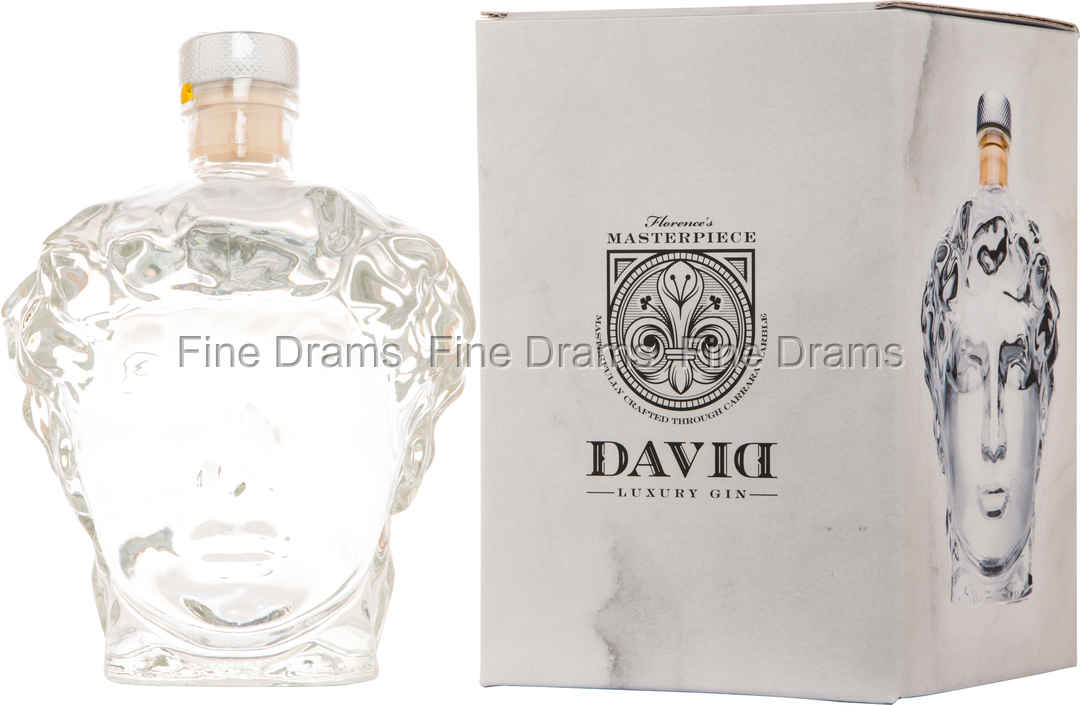 David Gin
A gin of unrelenting class, taking as its model Michelangelo's world famous sculpture, 'David'.
This gin is made with a delightful combination of botanicals, including: cinnamon, coriander, anise, elderflower, juniper, vanilla, grapefruit, orange, lime, iris, angelica and bergamot.
The final product is superbly balanced, with a nice creamy vanilla note, offset by the bite of juniper and citrus, and supported with earthier, peppery spice notes.
You're unlikely to find a more distinctive and artistic bottle than this, and it would be a wonderful gift for any fan of the Renaissance period.