Carsebridge 34 Year Old 1982 (Cask #74689) - Signatory Cask Strength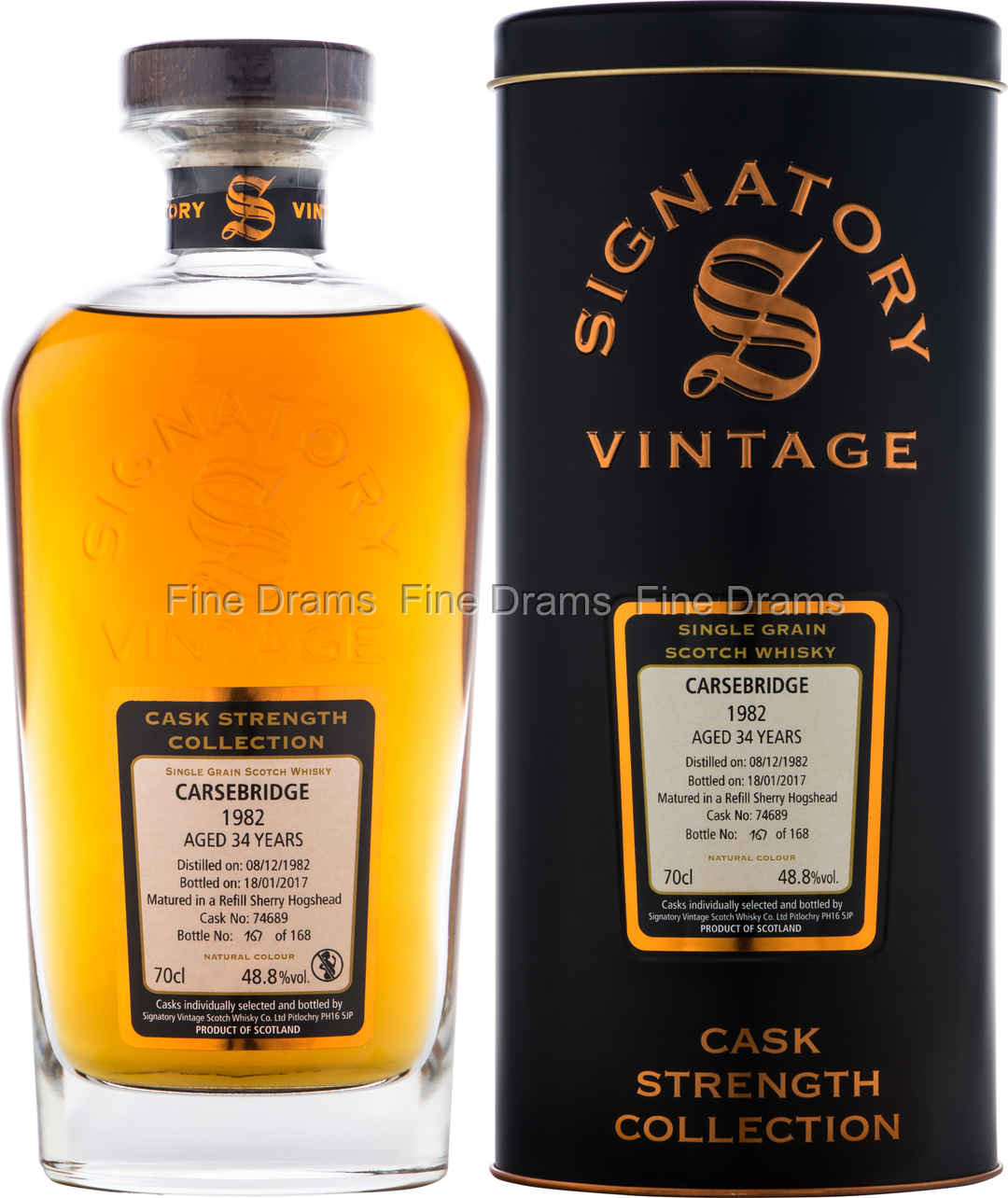 Carsebridge 34 Year Old 1982 (Cask #74689) - Signatory Cask Strength
One of life's great delights, a really very old single grain whisky. This particular bottling is something of a rarity, coming from the now closed Carsebridge distillery.
This distillery was founded at the end of the 18th century, and ran up until 1983. It was found in Alloa, a northerly Lowland town where the natural harbor and nearby coal pits ensured the location was ideal for a distillery. By the end of the 19th century this distillery was making over 1.5 million gallons of spirit a year. It is now sadly demolished.
Yet it lives on in fabulous bottlings such as this one. Distilled on the 8th of December 1982 (in the last months of production at the distillery) and bottled on the 18th of January 2017, this whisky was aged in a single refill sherry hogshead (cask number 74689) for a whopping 34 years.
This mighty maturation has imparted a range of extraordinary flavours to the spirit, with bright cereal sweetness at first, followed by waves of chocolaty, dried fruits, candied citrus, black tea and old oak. Sherry and grain spirit work surprisingly well together here.
The whisky has been bottled at a low cask strength of 48.8% ABV, giving it a terrific creaminess and warmth. The spirit is bottled without either chill filtration or colouring.
As Carsebridge has been closed some 35 years, stocks are beginning to run low, and bottles like this are increasingly rare. Just 168 bottles were produced.